7 day Memberships – Limited availability across all age groups
Become a member at Lilleshall Hall Golf Club and obtain playing rights at a second prestigious club.
Our 7 day members have complimentary reciprocal playing rights at off-peak times at Bridgnorth Golf Club in addition to full access at Lilleshall Hall Golf Club.
Furthermore there are reciprocal playing arrangements at very competitive rates with the following Golf Clubs:- Astbury Golf Club (Cheshire), Newcastle-under-Lyme (Staffordshire) and Fulford Heath Golf Club (South Birmingham).
As a club, we are proud of our Harry Shapland Colt course heritage – Colt is arguably the finest golf course architect who ever lived. He and his partners created courses at more than 300 clubs in 24 countries worldwide. The club is a member of The Colt Association with many of them in the U.K. offering off-peak discounted rates to members of associated clubs. A list of U.K. participating clubs can be found here
An explanation of the playing rights and membership entitlements for each category can be found here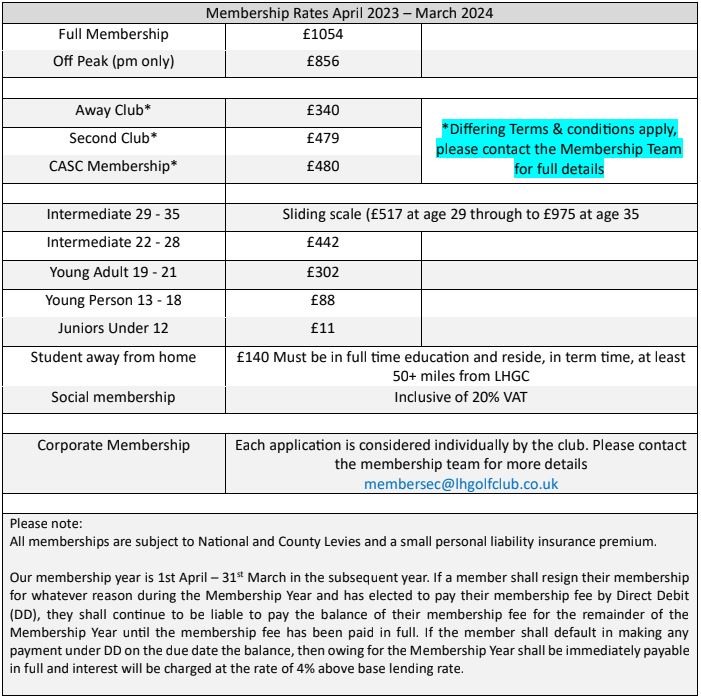 Membership Benefits
(May differ by membership category)
Fully inclusive membership providing unlimited golf.
Discounted buggy hire.
Minimum 10% discount on bar purchases (wet sales only) when using membership club card.
Ex European tour coach and ladies European tour player offering excellent coaching for all ages.
Fully stocked professional shop including Ping accredited custom fit centre along with many other leading brands for both men and women.
Practice areas including members driving range, putting green, practice bunker and warm up nets.
Active Ladies, Seniors and Junior sections.
Full calendar of competitions, matches and social events.
Subscriptions may be paid interest free by direct debit.
Recently redecorated modern clubhouse, including dining area
Recently refurbished Halfway House providing hot & cold snacks and drinks with a paved patio area
Invite guests at generous discounts against published green fee rate for the day. (Limits apply)
Use of the Clubhouse facilities whenever open, including TV lounge with Sky Sports, Wifi, restaurant and bar.

For more information please contact our Membership Secretary, Sue Everatt preferably by emailing membersec@lhgolfclub.co.uk or call 01952 604776 Option 3 (with Voicemail)
Please print and complete the form, which should then be scanned and returned to the email address above, or posted to :
Membership Secretary
Lilleshall Hall Golf Club
Lilleshall,
Newport,
Shropshire
TF10 9AS
Membership Application Form (Click here)
Junior Membership Application Form (Click here)