Lisa and Mark are delighted to be your Golf professionals at Lilleshall Hall Golf Club, their aim is to provide all members and guests with a warm and friendly welcome in a comfortable environment where you can relax before you play golf. They can provide a custom fitting so your clubs work for you by utilising skytrack technology and can source clubs from any of the leading manufacturers in the golf industry. The Pro shop also stocks a fine collection of Club crested clothing and all of your basic golfing needs. We look forward to welcoming you!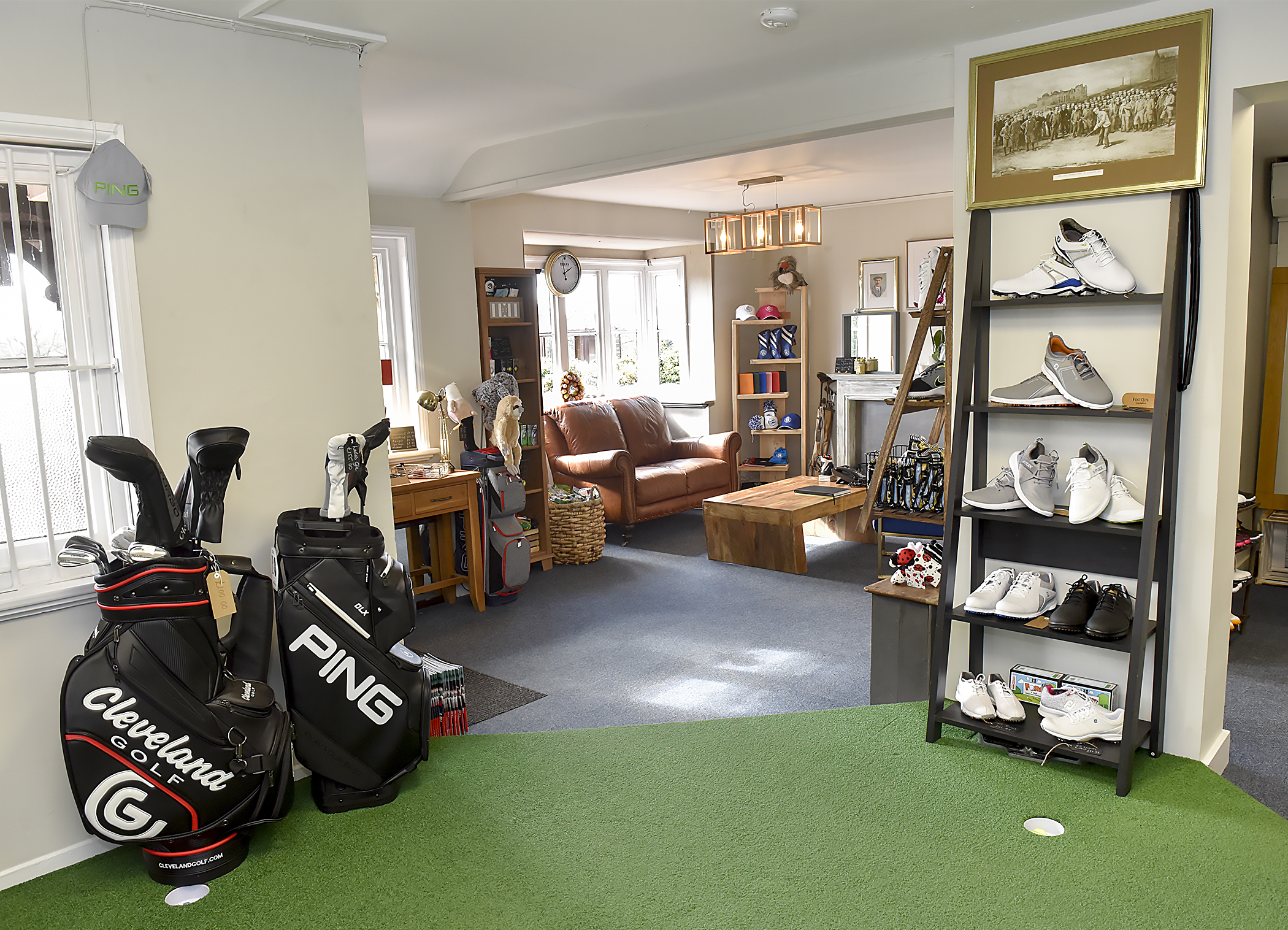 Whether its the products on our shelves or one of our services offered, at Shervill Golf Performance – Pro Golf Shop in Telford we promise to maintain the highest standards and offer the very best value. We pride ourselves on our customer service making sure our customers enjoy the best possible golfing experience. Shervill Golf Performance helps to make Lilleshall Hall Golf Club one of the finest places to learn to play golf in Telford.
We offer a wide range of golf lessons in Telford including:
Group Golf Lessons
Individual Golf Lessons
Junior Golf Lessons
Need any more information about the coaching services? Contact here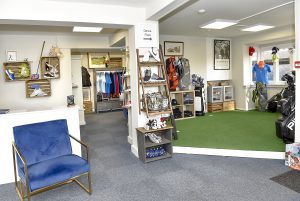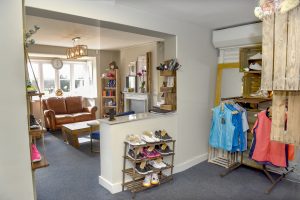 We stock apparel such as:
Shoes
Shirts
Sweaters
Waterproofs
Accessories
Need any more information about the golf apparel products? Contact here
With all major brands available – Ping, Titliest, Srixon, Cleveland, Taylor Made, Footjoy
Lisa Ladies Collection
A wonderful collection of brands for all the lady golfers. Shoes, shirts, skorts, slacks, jackets, and anything else you desire to look and feel your best on the fairways.
We offer a wide range of club fittings services in Telford such as:
Club Fittings
Gap Fitting
Swing Analysis
Need any more information about the club fitting and analysis services? Contact here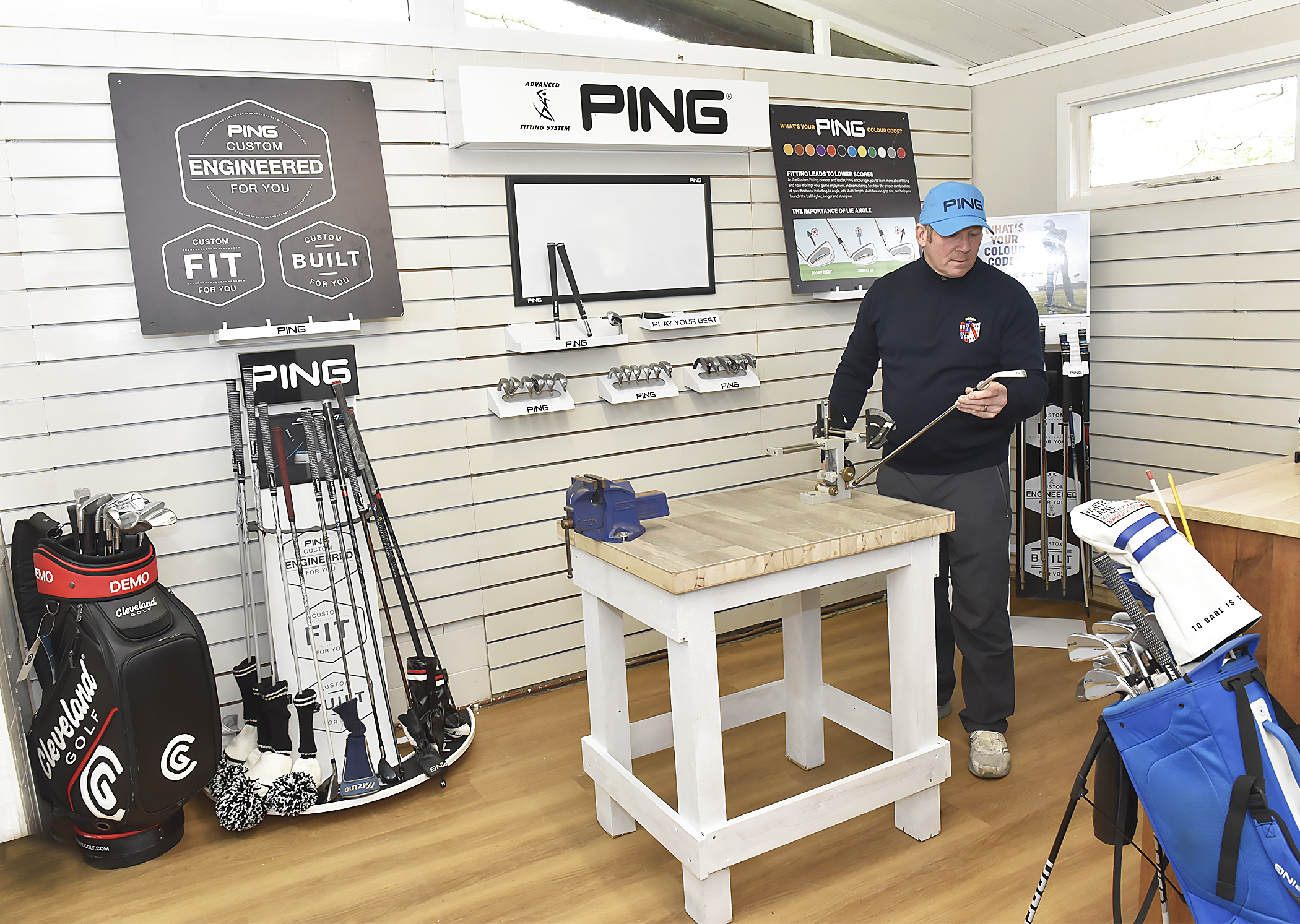 Paul Shirt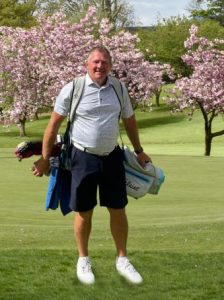 Hi my name is Paul Shirt my handicap is 2.6 and I work in the pro shop alongside Mark & Lisa( Some people get me mixed up with Mark especially on the phone as we both originate from south of Watford but just remember I'm the taller one and better looking !! ) helping them in all things golf related and some things that are not , I currently hold the title of "Club Champion" helping the more mature members of the club in bragging rights!!
I passed my PGA level 1 coaching qualification in Oct 21 which allows me to assist in coaching, something that I am keen to pursue more of this coming season, but the main part of my job is golf club repair and maintenance, including regripping, loft and lie alterations, re shafting and club fitting.
I am married to my lovely wife, Sue, who is currently looking over my shoulder to make sure I don't make any spelling mistakes (Sue you were supposed to be helping) and we have 4 & a half lovely grandkids that keep us quite busy.
I love working and playing at Lilleshall Hall and what I'd really like is for those members that don't know me to please come in the shop and introduce yourself, I always have a smile and time for everyone and if I can help with any questions regarding golfing matters then please ask away.
Well, that's me in a nutshell, I hope you all enjoy this coming year both on and off the golf course and remember "The most important shot in golf is the next one ".