In addition to Junior and Adult coaching, Mark and Lisa will be taking over the running of the Pro shop from January.
Their vision is to make the Pro Shop a welcome area where members and guests can grab a quick coffee and golfing essentials (balls, drinks, snacks, tee pegs, scorecards etc) before heading out on the course. They can also obtain an update on course conditions or specifics about each hole via the flat screen TV that will be running golf tournaments. The Pro Shop will also contain Lilleshall branded apparel and a range of golf shoes for both men and women.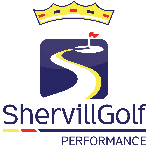 With regards to sets of clubs, Mark and Lisa aim to provide a custom service where they measure you, understand the strengths and weaknesses of your game and provide a tailor made service, specific to you and your golfing experience. You will also have the use of the indoor studio with skytrack technology and indoor putting area to test your clubs before taking them out on the course.
The golf studio will also be available to hire if you and friends want to play some of the worlds best golf courses on our golf simulator.
Demo days will also take place during the year from leading brands in the golf industry.
The refurbishment is going to give our members, their guests and visitors to Lilleshall Hall Golf Club a warm, friendly and relaxing environment to enjoy before playing the course.
We will have absolutely everything you need to help you enjoy your game and play your best.
– Mark Shervill
If you have any questions or queries, please contact Mark at pro@lhgolfclub.co.uk