Reasons to Join Lilleshall Hall Golf Club
Situated in the quiet and picturesque village of Lilleshall, our course is one of only 300 which was designed and developed by the most famous golf course architect – Harry S. Colt.
All of our full members have complimentary reciprocal playing rights at off-peak times at Bridgnorth Golf Club. As well as Harry Colt reciprocals (see below)
With a full calendar of competitions, which can be found in our club diary, we pride ourselves in being a social club with competitions, matches and events happening weekly. We are home to both active ladies and senior sections – as well as juniors.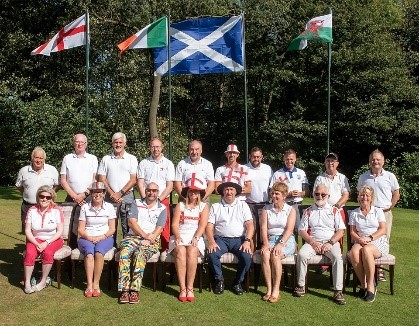 The Annual 4 Nations Comp
As a member, you can enjoy as many social events as you can possibly fit in and we always welcome family and friends to come and join you.
With a very active Facebook and Twitter page, you can get information and updates DAILY of the course restrictions and reminders of upcoming events.
Harry Colt Reciprocals
An added benefit of being a Lilleshall Member is the ability to play at a number of other Harry Colt designed courses with a discounted green fee rate.
Some of the Top Participating Courses:
Copt Heath Golf Club Warwick
Edgbaston Golf Club, Birmingham
Hallamshire Golf Club, Sheffield
Manchester Golf Club, Manchester
Moor Park Gold Club, Hertfordshire
Robin Hood Golf Club, Solihull
Trevose Gold & Country Club, Padstow
*Subject to Availability
* For more information on other participating clubs – honsec@lhgolfclub.co.uk
See our membership Offers here